Hey, girl: Paul Ryan exercises his right to bare arms in Time workout pics
http://twitter.com/#!/DefendWallSt/status/256370027719184384
Thank you, patriot! Er … we mean, how dare Time magazine objectify VP nominee Paul Ryan by publishing a set of gratuitous workout photos?
Gratuitous! Splendiferously gratuitous. RT @drudge_report: TIME mag runs Ryan workout photos… drudge.tw/STxfgY
— Teri Christoph (@TeriChristoph) October 11, 2012
Hold on. The conservative ladies of Twitter need a moment.
Paul Ryan doing some debate prep. goo.gl/cFZG3 twitter.com/RandyBenn/stat…
— RandyBenn (@RandyBenn) October 11, 2012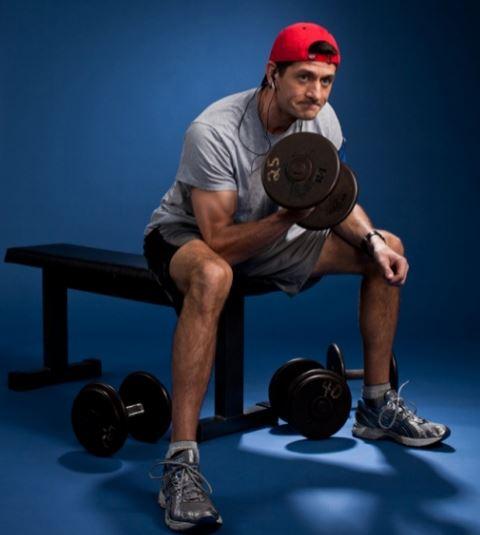 oh.. my.. RT RT @hboulware: Oh my! RT @lembas_n_coffee: Mmmm.. Hey Girl–> Paul Ryan works out at a TIME photo shoot ti.me/RhO0DD
— rachel m. (@hymnforrachel) October 11, 2012
You can't help but like this guy-a successful human being. Active, healthy, handsome, and RIGHT! ti.me/RhO0DD #vpdebate @vppaulryan
— US Patriot Lady (@USPatriot_Lady) October 11, 2012
Whoa look at the Paul Ryan photo topping Drudge: twitter.com/passantino/sta…
— Jon Passantino (@passantino) October 11, 2012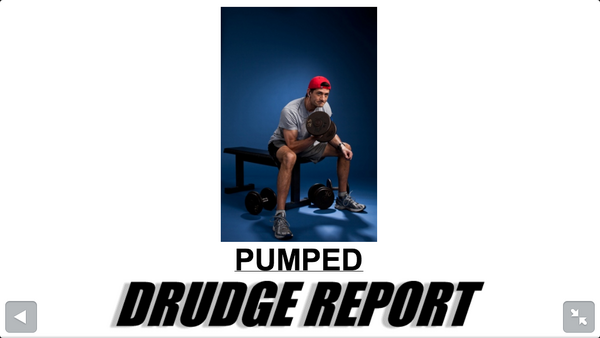 Look out Joe Biden. Paul Ryan is pumped. Let's just hope there aren't similar photos of Joe floating around.
The set of five photos published by Time were taken last year when Ryan was under consideration for the magazine's "Person of the Year."
For the record, @time pulled these photos from a shoot last year when Ryan was considered for Person of the Year – ti.me/RhUXVr
— Adam Henry (@viewofadam) October 11, 2012
Will "Honest Joe" mention Ryan's guns at the VP debate tonight?
Your move, @joebiden. lightbox.time.com/2012/10/11/pau…
— Justin Allen (@Allen_Justin) October 11, 2012
Maybe Biden will run on stage shouting "I got your P90X beat, Ryan!" and frantically pumping a Shake Weight. ti.me/RhUIcU
— John Hayward (@Doc_0) October 11, 2012
10-to-1 Joe Biden zings Ryan 4work-out photos. Ryan shd respond: "Yeah, I work-out 60mins a day–no time for golf." lightbox.time.com/2012/10/11/pau…
— Laura Ingraham (@IngrahamAngle) October 11, 2012
Naturally, the haters are looking for something to whine about.
Paul Ryan dons backward baseball cap, locks up douchebag vote: goo.gl/cFZG3 #gamechanger
— Paul Waldman (@paulwaldman1) October 11, 2012
Because nothing says "presidential" like posing for a workout photo with your baseball cap turned backwards. lightbox.time.com/2012/10/11/pau…
— Richard Wolffe (@richardwolffedc) October 11, 2012
Cap? What cap? He was wearing something on his head?
Yikes! Check out these pics of Paul Ryan. Kinda funny. What do u think?ti.me/RhO0DD via @timepictures
— Don Lemon (@DonLemonCNN) October 11, 2012
"Yikes"? We think somebody's a little jealous!
Update:
A little somethin' extra for the ladies:
@jedediahbila @twitchyteam Love this one: Getting ready for showdown with Joe B. twitter.com/catydoodle/sta…
— Kate(@catydoodle) October 11, 2012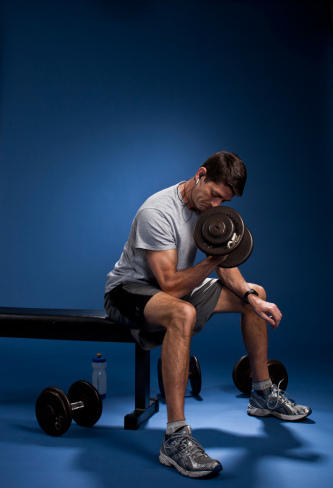 And an outtake from the photo shoot:
Paul Ryan Gosling, via @time. "Hey girl, I just need to pump this iron first. Then I'll get your heart pumping." twitter.com/bryanpeach/sta…
— Bryan Daniel Peach (@bryanpeach) October 11, 2012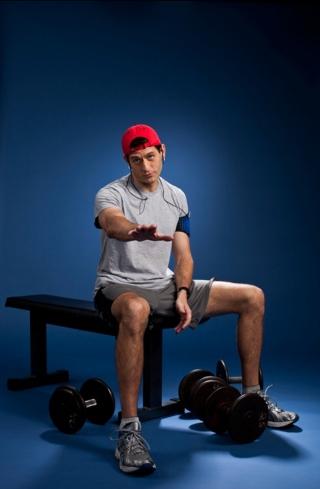 Update:
Yes, there's likely a reason these photos were released on the same day as the one and only vice presidential debate:
Time is releasing the photos of Paul Ryan for the same reason they did Palin: They wish to make him look trivial, young and unserious.
— Melissa Clouthier (@MelissaTweets) October 11, 2012
Fortunately when he goes up against Biden, viewers will see that the GOP ticket offers a whole lot more than self-proclaimed "eye candy."
Related:
Hey, girl: Breathless reports on pressing issue of shirtless Ryan's abs … and Biden's? Shudder
Read more: http://twitchy.com/2012/10/11/hey-girl-paul-ryan-exercises-his-right-to-bare-arms-in-time-workout-pics/